H.M . Tenth Regiment of Foot Music Company

What's New?
Last Updated: October 23, 2002

Saratoga
Pictures posted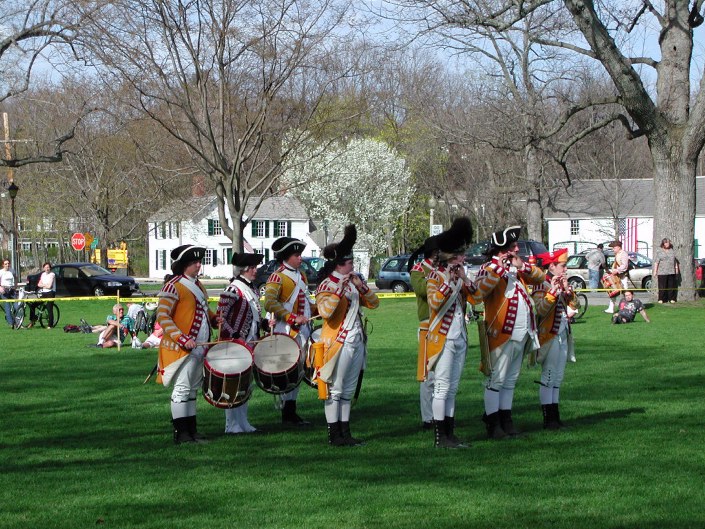 The Boston Garrison Field Music, Lexington Green Tattoo, April 2002

ABOUT US
We, the music, are All members of the Tenth Regiment of Foot, the premiere re-created British Unit in North America. We pride ourselves at being the first and most authentic re-created British Unit. We take care to have Our uniforms exactly as stated in manuscripts. The Royal Warrant of 1768 for Infantry, Colors, & etc. We follow uniform standards and accouterment standards to give you, the public, the best and most accurate viewing possible. We intend to make you more aware of Our nations history by showing you the war through the "oppositions" eyes.
We use period correct instruments, rope-tension snare drums made of wood and calf skin heads and fifes made out of wood with standard six holes. We perform period correct songs from manuscripts found.
The one thing we All have in common is a love for the music and a desire to know Our nation's history, even if it is through the eyes of a foreigner.
The Number of Visitors Since July 16, 2001
Now Stand At: