H.M . Tenth Regiment of Foot Music Company
|
home




Lexington Green Photos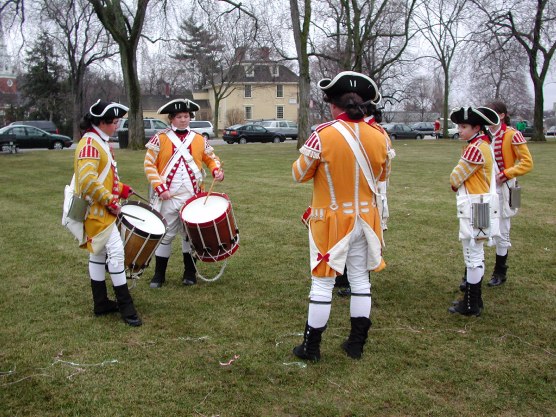 The Tenth Regiment Music Tunes their instruments before a rehearsal for the skirmish on Lexington Green.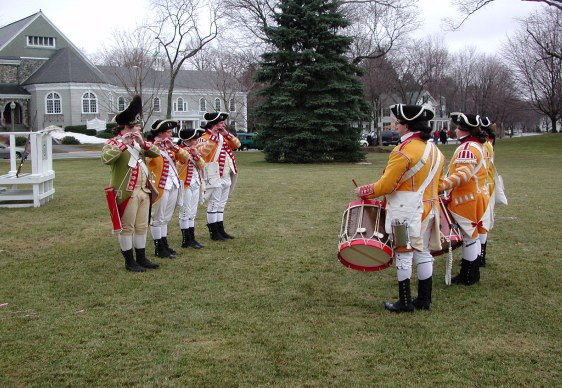 The fifes and drums play music to pass the time before the Boston Garrison is ready to commence the rehearsal, The fifer in green is a member of H.M. Fifth Regiment of Foot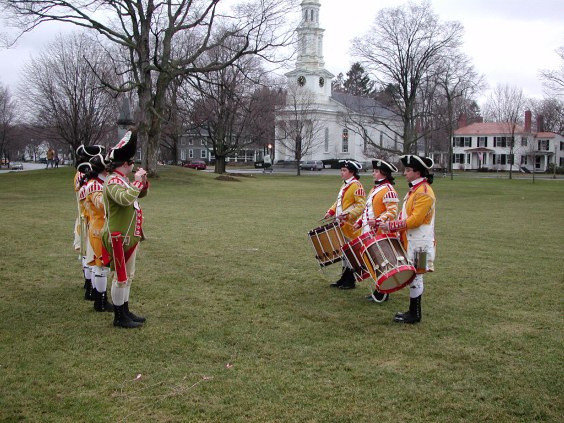 The Music continues to pass the time with several patriotic, British, songs.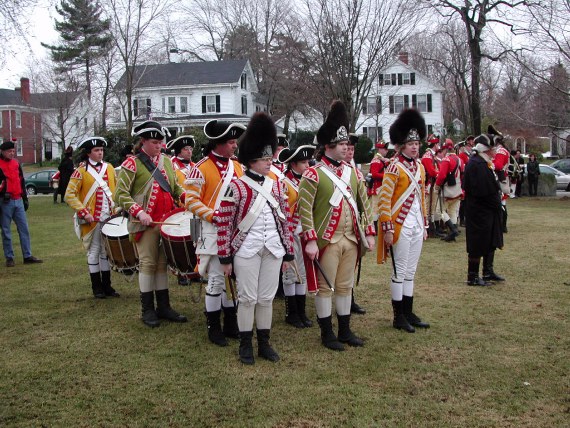 This picture is of the Boston Garrison which consist of H.M. First Foot Guards, H.M. Fourth Regiment of Foot, H.M. Fifth Regiment of Foot, and H.M. Tenth regiment of Foot. The Front line from left to right is the 1st foot guards , the fifth regiment of foot, and the tenth regiment of foot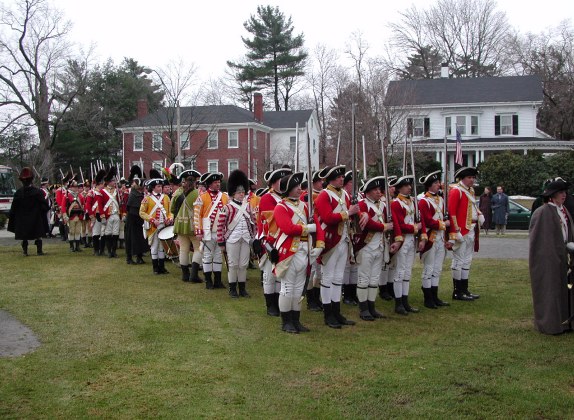 The Boston Garrison is led on by the Tenth Regiment of Foot with the music following.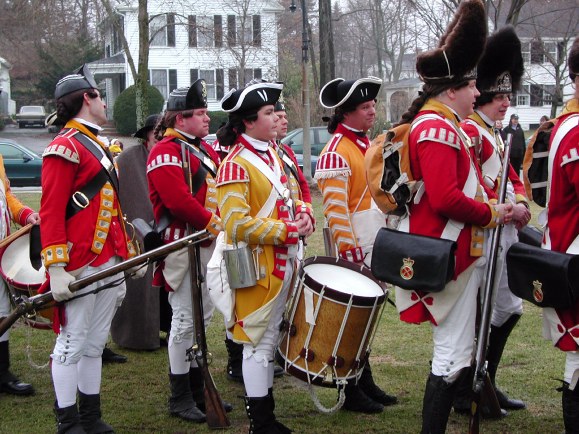 The Company Musicians are now given over to their respective companies, the two featured here are the music for the Tenth Regiment of Foot Grenadier Company.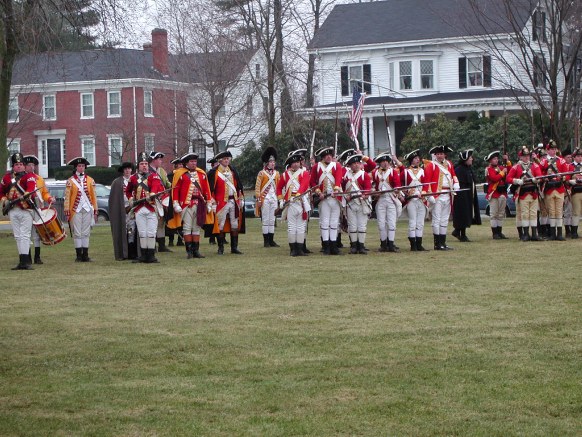 Pictured here are the fifth and tenth regiments the musicians are now deployed to their respective companies. The Boston garrison had now leveled their bayonets and are ready to charge upon the mustered Lexington militia.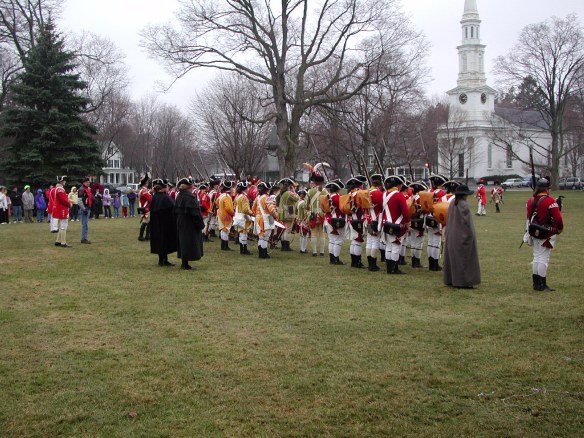 The Boston Garrison has now been reformed and will leave the field victorious on to Concord to seize powder stores there.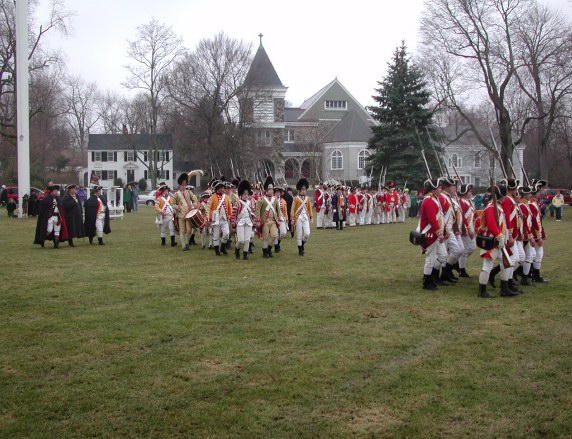 The Boston Garrison now marches off the field with the songs Yankee Doodle / Rule Britannia playing in mock of the Lexington militia
_____________________________________________________________________________________