H.M . Tenth Regiment of Foot Music Company
|
home




Bunker Hill Demonstration

The Bunker Hill Demonstration was a presentation for the park service on September 1, 2002. It was an optional event with a pretty decent turnout. We presented a set spiel about the British forces at Bunker Hill with a brief history of the uniforms and history of the British army with a firing demonstration and a presentation of the 35 count Manual Excersise.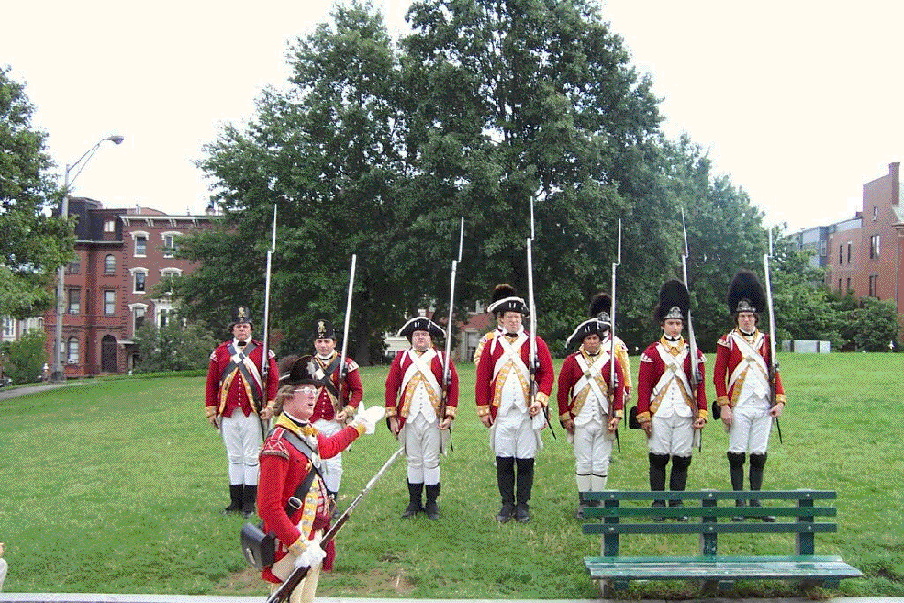 This is how His Majesty's Tenth Regiment of Foot would have appeared in the year 1774 and also on that gloriously, ill-fated day of the Battle of Breeds Hill. From left to right is the Light Infantry, Battalion Company (Hatmen), and Grenadier Company. Under the Command of Captain Lincoln Clark.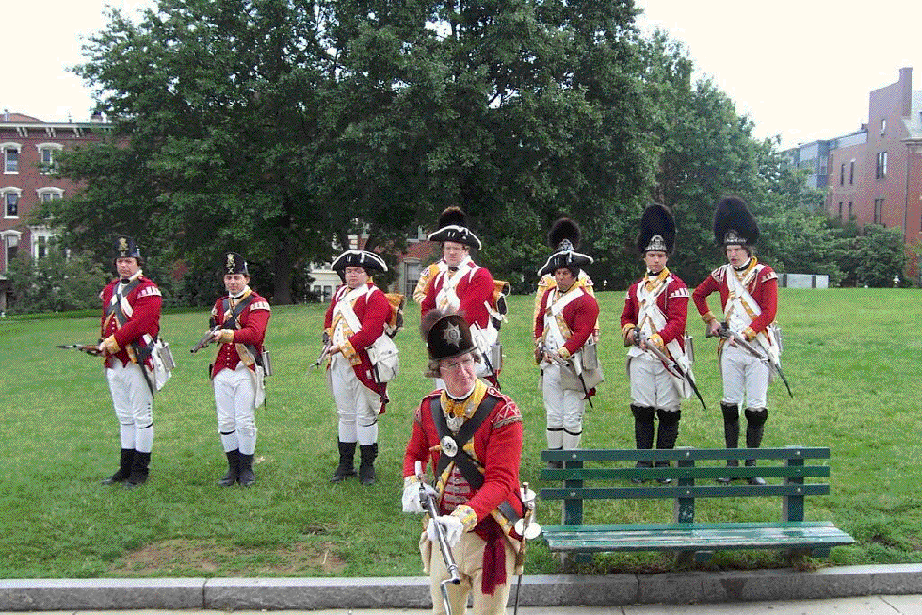 The detachment demonstrates "Charge Your Bayonets" Front, center. Captain Lincoln Clark III (Captain Parsons).
Line (from left to right) Private Werling (Light Infantry), Rct. Bassolino (Light Infantry), Pte. Burr (Battalion), Pte. McComas (Battalion), Pte. Martin (Battalion) , Pte. Lyons (Grenadiers), and L/Sgt. Clarke (Grenadiers)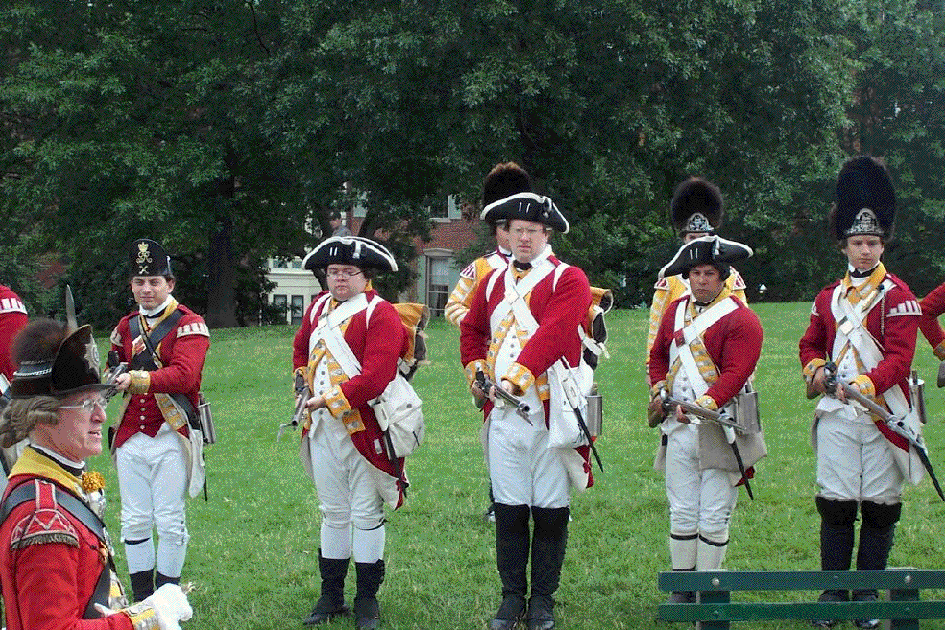 The Captain decided it may be in his best interest to get to the side of the company, seeing that the point of a bayonet is an ominous weapon. The rebels were often afraid of this sharp piece of steel and would run like rabbits at the sight of its shine. The bayonet became the most poignant and decisive article on the battlefield; it didn't require reloading, it was 100% accurate, and it was painful to die via the bayonet which gave the user an advantage over the opponent. Many a victory was won using this method.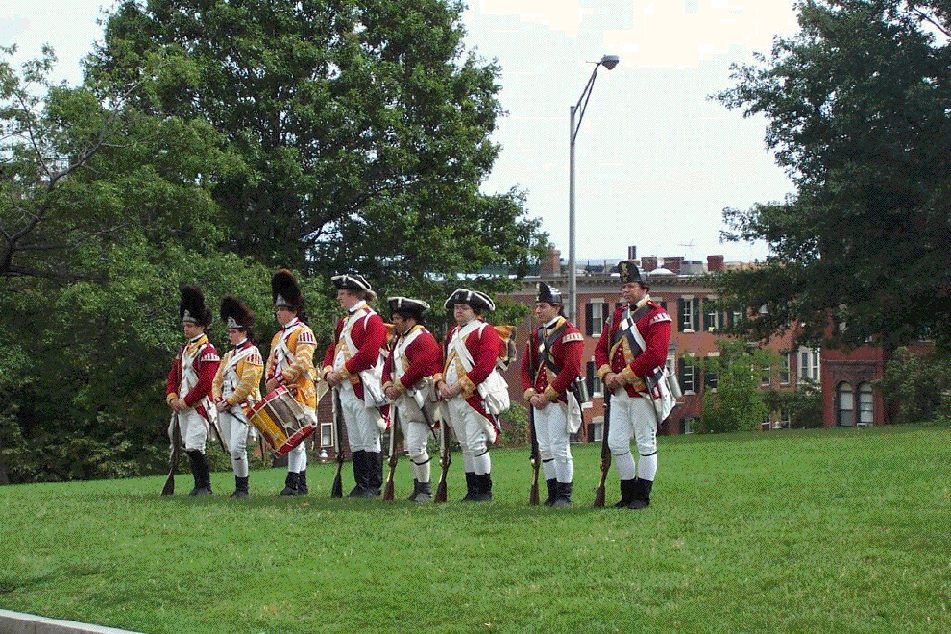 Every Soldier, and even the entire army, looks forward to when the officer tells them they can take a break. However they All rue the moment that the officer barks, "Handle Arms" and with a snap they are back on duty. Musicians present, Fifer Kelly Leet, and Drummer Matthew Gelinas.